In the Assess stage, experienced professionals are invited to look at whether the value of the business will be enough to meet the seller's needs. The advisors will propose the best legal structure for the sale to preserve value and maintain continuity. They will also examine the organizational capacity to take on new leadership and managerial responsibilities if the owner exits. A recommendation will either be made to move forward or to make changes that will increase company value and employee readiness.
WHAT: Experienced professionals affirm that a financial, legal, and organizational transition is feasible
WHO: The selling owner; trusted outside professional advisors
Is Employee Ownership Right for My Small Business ?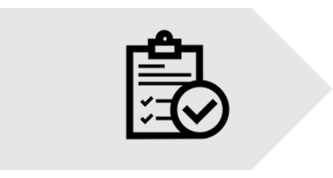 If you agree with one or more of the following statements, employee ownership is worth exploring for your company.

I want the positive impacts I've built into my business – good jobs, connection to our community, best practices in our sector – to last beyond my time as the owner.
I believe the risks and rewards of ownership can reinforce a culture of high quality work and shared responsibility that improves productivity and the bottom line.
I want to receive a fair value from the sale of the business I have built and feel the employees might value the company as much, or more, than an outside buyer.
What is the Value of My Small Business?

An independent third party valuation of a business can be a useful starting point from which to find an acceptable sale price. An independent review can be good for both parties to find a fair price, and can allay financial anxieties.
Here are some resources on how valuations are done for small business employee ownership transitions
These resources focus specifically on the valuations of childcare businesses.

Employees will want to understand both the total sale price and also their individual cost. In an average employee ownership sale the employees might contribute about 10% of the cost of the sale and the remaining 90% is borrowed. If the business is valued at $100k, the employees as a group may need to find $10k, and if there are 10 of them, they many each need to find $1k.
For a precedent of how low interest SBA microloans being made to support employee owner equity contributions see the study here.
This quick self-assessments asks how reliable future earnings – a common question in valuations. Are continued earnings risked by a change in ownership? By competition or changes in the industry? By operational challenges? Would the buyer easily be able to resell the business if needed?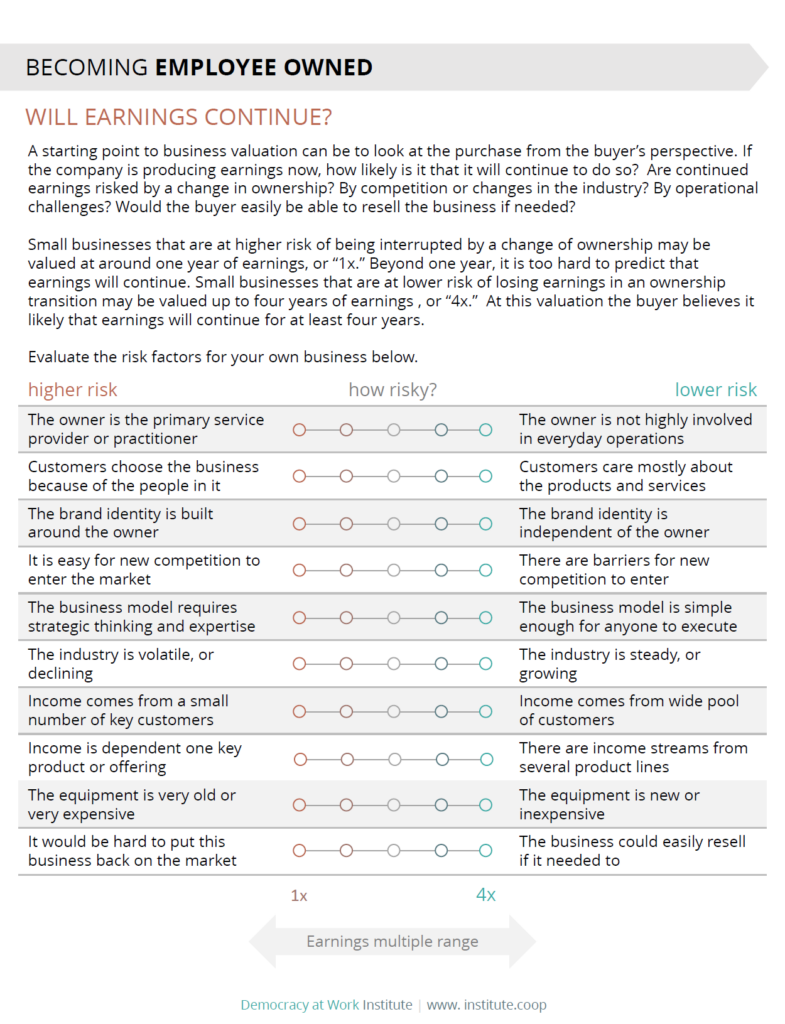 How Do I Create an Ownership Culture Among Employees?
Here are resources on the topic of ownership culture, grouped by source.
Workers to Owners
The Ownership Culture Survey
Ownership Associates
Praxis
Ownership Associates UK
National Center for Employee Ownership
Ohio Employee Ownership Center
California Employee Ownership Center 
The Co-op Index
The Great Game of Business